What's On In Armagh
Screen-writing with Deirdre Cartmill | Barry Devlin
Amma Centre
03/11/2017
03/11/2017
available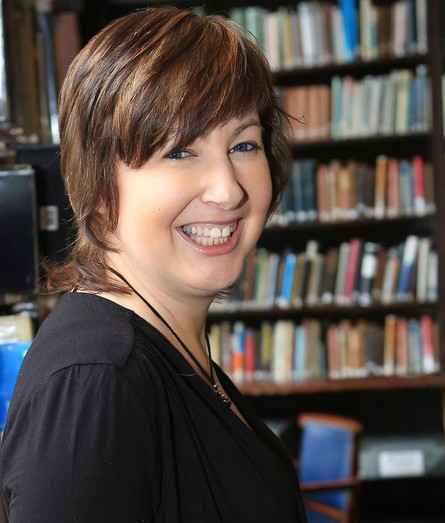 Please note this course is on the following dates & times
Fri 3rd Nov 11.15am – 2.45pm (please bring a packed lunch for a short lunch break)
Sat 4th Nov 9.30am – 12.30pm
Sun 5th Nov 9.30am – 12.30pm (only choose ONE course of study for the 3 days)
Buy your tickets up to 4th October & get 15% discount!
'What's The Story?  A Guide To Screenwriting'
Screenplays form the starting point for most dramatic films. They are core of the art of great filmmaking.  All of the tender romance, gripping action and unforgettable lines begin at the screenwriter's desk.
This course is suitable both for beginners and emerging screenwriters who want to add depth to their work and take their scripts to another level. We will focus primarily on TV and film, and many of the tools and insights can be adapted for radio and stage.  You will learn to create and develop characters that leap off the page, focus on structure, setting,
format, write strong dialogue, how to avoid common mistakes, and write a great pitch to get your work commissioned. What are you waiting for?
Deirdre Cartmill is an award-winning screenwriter, playwright and poet. She has written for TV, short film, radio and theatre. She spent two years as a scriptwriter and story – writer on RTE's flagship drama Fair City. She also wrote for the award-winning teen drama Seacht.  Her plays toured NI as part of Terra Nova's Arrivals 1 and 2. She was longlisted for the Old Vic 12 in 2016. She worked as a script editor with the BBC for 8 years, and understands the business of scriptwriting from both sides. She holds a Masters in Creative Writing. She is an experienced writing mentor and facilitator who is passionate about teaching others how to write in a way that deeply connects.  You can find out more at www.deirdrecartmill.com
Screenwriting Industry Talk with Barry Devlin
11.30am –12.30pm
Barry Devlin has directed numerous documentaries and pop videos – mainly for U2, Pride, Bad and Still Haven't Found
What I'm Looking For, but also for artists like Clannad, Michael Flatley, Gerry Rafferty, River City People and Hothouse
Flowers. As a screenwriter for TV he has worked on many hit series such as Perfect Scoundrels, Darling Buds Of May, Ballykissangel and The Clinic.  His film work includes Lapsed Catholics, All Things Bright And Beautiful, A Man Of No Importance, Spaghetti Slow, Not Afraid, Not Afraid and A Kiss For Jed, as writer. He was IFTA nominated for best script for his major Sunday night BBC Drama series, My Mother And Other Strangers.
Book Now