What's On
Judgement At Nuremberg
Market Place Theatre
028 3752 1821
26/01/2018
26/01/2018
Drama
available
AD Hoc Theatre Company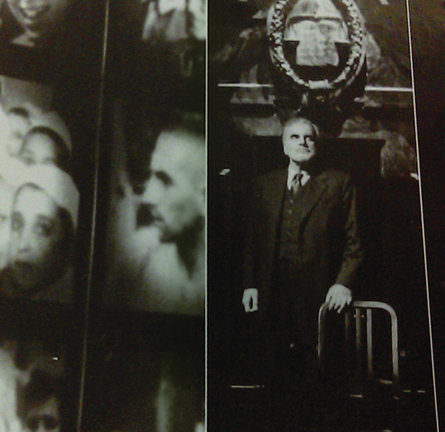 AD HOC THEATRE COMPANY PRESENTS
JUDGEMENT AT NUREMBERG
Fri 26 Jan | 7.30pm | FREE [pre-booking essential]
The power of words is the theme for Holocaust Memorial Day 2018. Words can make a difference – both for good and evil. The Nuremberg Trials of the late 1940s heard from key witnesses whose testimony was instrumental in leading to convictions of those found guilty of War Crimes and Crimes against Humanity. Those words were crucial in enforcing justice. The defendants used the defence of obeying orders, implying that words -in the form of orderscan also be used to command us to do evil actions.
The Justice Trial between March to December 1947 is one of the most interesting of the Nuremberg trials. The trial of sixteen defendants, members of the Reich Ministry of Justice or People's and Special Courts, raised the issue of what responsibility judges might have for enforcing grossly unjust–but arguably binding–laws. The trial was the inspiration for 'Judgment at Nuremberg'.
Abby Man, who died in 2008, wrote the screenplay for the famous film which dealt with the trial in 1948 of four German judges accused of crimes against humanity and also wrote the play based on the film some 40 years later.
This play will be performed as a polished rehearsed reading by Ad Hoc Theatre Company.
Supported by the Holocaust Memorial Day Trust
This event takes place in our Studio Theatre with an unreserved, tiered seating layout.
Book Now