What's On
Armagh City Walking Tour
Armagh City Centre
13/06/2018
31/08/2018
9:45 am
available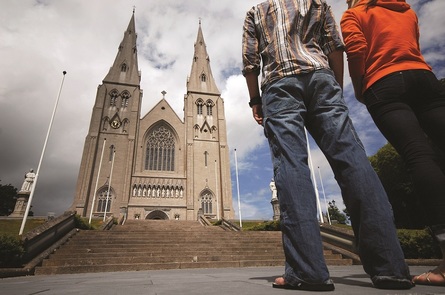 Enjoy a guided tour exploring the rich history of Armagh city. From pre-historic Ireland to an unmatched Georgian architecture, modern day Armagh is built against a rich backdrop of history,clearly visible through its historic buildings and open spaces.
For those who want to explore everything the city has to offer, a guided walking tour is a must. You'll walk through Armagh's rich history as you hear stories and anecdotes about the area, learn about the city's renowned Georgian architecture and stroll along the distinct cobbled streets as you unearth some hidden gems along the way.
The tours operate every Wednesday – Saturday from Wednesday 13 June – Friday 31 August 2018 running at 11am and 1pm, departing from Armagh Visitor Information Centre. Please note there will be no tours on Saturday 7 July. Tickets cost £3.50 per person.
Sensible footwear and clothing is recommended for this walking tour. Some uneven or narrow streets will be part of the tour. The tour will last 1 hr 15 minutes approx.
General admission
Book Now