Marketplace Theatre
028 3752 1821
18/08/2018
18/08/2018
Singer/Songwriter
available
Lara Wilson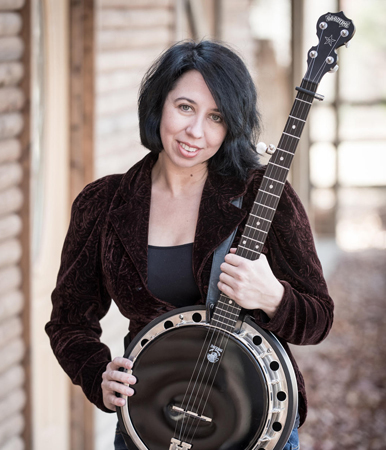 Sat 18 August | 8.00pm | £15.00
Award winning singer-songwriter and multi-instrumentalist, 'Mean Mary' James is best known internationally for her remarkable, virtuoso mastery of the five-stringed banjo, and is also talented on the guitar and violin, garnering millions of views online. A native of Florida but based in Nashville, her stop at The Market Place Theatre is a rare Irish performance on her latest, wide-ranging European tour promoting her latest album, 'Blaze'. Mean Mary's unique sound is founded on the great traditions of American music; rock, folk, country and gospel. A musical prodigy who could read music before words and who co-wrote songs at the age of five. Her life has been one long road show interspersed with TV, radio, and film.
Returning to Armagh with her special blend of upbeat Americana, Mean Mary promises to provide an intimate and entertaining evening not to be missed.
This event takes place in our Studio Theatre with an unreserved, tiered seating layout.
Book Now