Marketplace Theatre
028 3752 1821
15/09/2018
15/09/2018
Adult Workshop New
available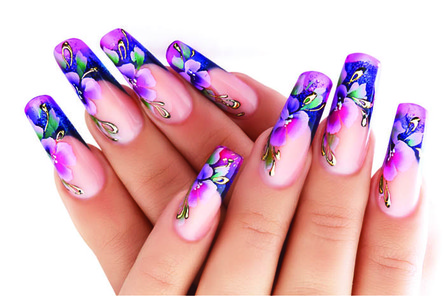 Sat 15 Sept | 10.00am – 4.00pm | £20.00
Gel kits to be purchased separately or ordered at time of booking
Gel polish has become extremely popular these days, but can be very expensive to get done and maintained, so why not come and learn how to do it yourself and have professional looking nails ready for the Christmas party season. In this popular
workshop you will learn application of gel polish, gel infills and gel removal. No previous experience required. You will need
a gel polish kit for this workshop, so if you don't already have your own, you can order one when booking.
The kit includes 1 UV gel lamp, 1 nail dehydrator, 1 steel dual cuticle pusher, 1 emery board, 1 gel remover, 1 gel cleanser,
4 gel polishes, 1 base coat, 1 top coat. The kit costs £40.00 and needs to be ordered a minimum of 3 weeks before the workshop.
PLEASE NOTE: You will need to bring a friend for a hand model and they can learn the techniques too!
A follow on workshop Gel Nail Art takes place on Sat 24 Nov.
Max No: 10 | Suitable for 16+ | Tutor: Wendy Porter
Book Now