What's On
Wine versus Cider / Pintxos
Crannagael House
20/09/2018
20/09/2018
6:45 pm
available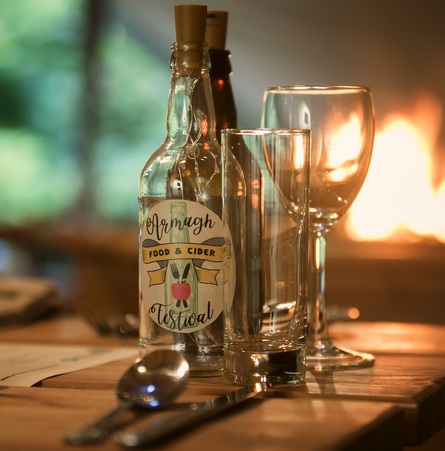 Local cider producers along with a local wine merchant will pair ciders and wines with a pintxos small plate style menu, prepared by award winning Chef Gareth Reid of 4 Vicars' Restaurant. Wine with food is an obvious choice, but we want you to challenge your pallet at this event with guidance from the Cider makers and wine maker and you can decide which matches the food best. The evening will conclude with musical entertainment. Booking essential, please note booking closes on the 17th September 2018.
Free transport from Portadown and Armagh available on request. Stops at Richhill, Loughgall and Moy. To book transport please contact Denise Phillips denise.phillips@marketplacearmagh.com
We encourage everyone to drink plenty of water, eat heaps of delish food and consume alcohol responsibly. We embrace the craft cider way: drink local, drink less & drink better!
Tel 02837529600 ext 3435 Transport subject to availability last date for booking Monday 17th September.
Book Now