Marketplace Theatre
028 3752 1821
24/10/2018
24/10/2018
Drama
available
Millennium Forum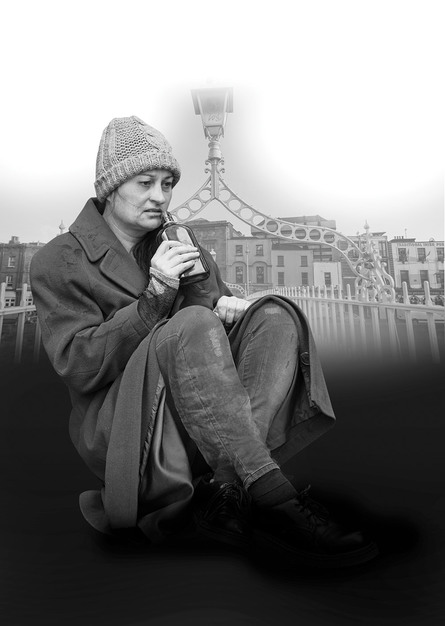 Wed 24 – Thurs 25 Oct | 8.00pm | £14.50 | £12.00 [conc]
Myra McLaughlin is a homeless Dublin street drinker. Foul-mouthed and feisty, she is also funny and self-deprecating. It's a bitterly cold, December morning. Desperate for her first drink of the day, she begs from, insults, even dances for the passing throngs on Grafton Street.
As she re-creates her life story, playing all the characters and acting out all the events that have led her to this pitiful existence, we see working class Dublin life and death at its funniest, rawest and cruellest.
We get to meet an assortment of amazing characters who have coloured Myra's life, including habitual scrounger Tina the Tap, heavy smoker Big Bridie and her husband Jimmy the Tadpole, innocent little Norris the Gnome, and cross-eyed Matilda and her partner, Dublin's hairiest man, Christy.
Myra's Story is packed full of energy, humour and drama. We all know a Myra McLaughlin. She is our sister, our brother, our parent, our friend. She is us… there but for the grace of God. You'll split your sides laughing with Myra. You'll break your heart crying with Myra. What you'll never do… is forget her. Already an award winner in Canada and New York. Hailed as 'magnificent' and 'unmissable' by the critics. 'Myra's Story' is a theatrical triumph.
Book Now