What's On
JOCWS – Words Melted into Motion – Discussion
Armagh County Museum
01/11/2018
01/11/2018
available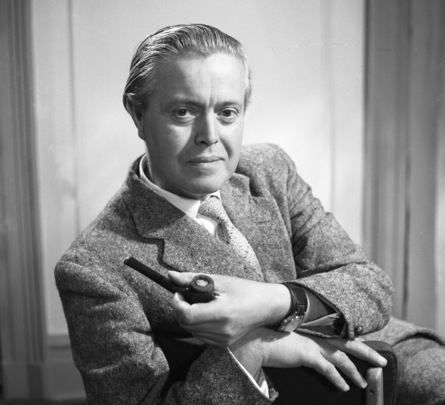 DISCUSSION with exhibition and clips from BBC radio recordings. This event is supported by BBC Northern Ireland.
'WR Rodgers is a latterday metaphysical who apprehends the divine through the senses, The Word through words… In his best poetry we find the Word made flesh, melted into motion" – Michael Longley.
The poet William Robert Rodgers (known to all as 'Bertie') was born in Belfast, but minister at Cloveneden Presbyterian Church near Loughall from 1935 to 1946, when he left County Armagh to take a job in the BBC as a producer and scriptwriter. In this discussion, hosted by William Crawley, the poets Paul Muldoon and Michael Longley, Professor Fran Brearton of Queen's University, Belfast and the Rev Dr. Robert Tosh, formerly Senior Producer Religious Programmes, BBC Northern Ireland, will consider Rodgers in his roles as poet, preacher and BBC producer. There will be extracts from some of the many distinguished radio productions in which he was involved, including his first radio script, City Set on a Hill, a portrait of Armagh producted by Louis MacNeice in the BBC's Belfast studios in 1945. The event will pay tribute to John O'Connor, referring to stories produced by Paul Muldoon during his own time at the BBC.
William Crawley is an award-winning journalist and broadcaster with the BBC. Since 2014, he has hosted BBC Radio Ulster's daily current affairs programme Talkback, while the previous twelve years he hosted its weekly religion and ethics programme, Sunday Sequence.
Fran Brearton is Professor of Modern Poetry at Queen's University Belfast. She recently edited and annotated Robert Grave's First Wold War memoir, Good-bye to All That, for Penquin Classics (2014).
Paul Muldoon has won numerous awards for poetry, most recently the 2017 Queen's Gold Medal for Poetry, and the Seamus Heaney Award for Arts and Letters. Born in Portadown, Co. Armagh, and brought up near The Moy, Co. Tyrone, he now lives in New York City and is Chair of Poetry at Princeton. He has been described by the Literary Times Supplement as 'the most significant English-language poet born since the Second World War.'
Michael Longley has published eleven collections of poetry. His most recent collection, Angel Hill, came out in 2017, as did Sidelines: Selected Prose 1962-2015. His previous collection, The Stairwell (2014), won the Griffin International Prize. In 2001 he received the Queen's Gold Medal for Poetry, and he has won the Whitbread Prize for Poetry, the Hawthornden Prize, the T.S. Eliot Prize and the PEN Pinter prize. From 2007 to 2010 he was Ireland Professor of Poetry.
Rev. Dr. Bert Tosh is an Irish Presbyterian minister who served in congregations in Belfast, Donegal and Londonderry before joining the BBC in Northern Ireland as a Religious Broadcasting Producer in 1984. He retired two years ago but continues to dabble in broadcasting.
Please note: in addition to this event, a BBC exhibition 'Words Melted into Motion' about the poet W.R. Rodgers is available to view at Armagh County Museum throughout the festival weekend during Museum opening hours. This is free to visit.
Patrons Please Note:
Patrons booking before 4th October will automatically receive a 10% discount off the admission price.
Full Price: £10.00 Discounted Price: £9.00

Book Now