What's On
JOCWS – No Alibis in Armagh – Panel Discussion
Charlemont Arms Hotel
01/11/2018
01/11/2018
available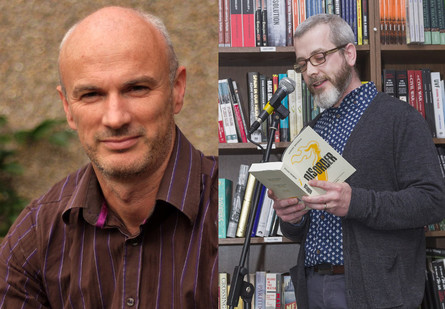 Panel discussion with writers Anthony Quinn and Gerard Brennan facilitated by David Torrans of No Alibis Bookstore.
The crime fiction genre is a wide and varied literary construct. Two distinctive strands involve place and environment: the urban and the rural. Join us for an evening with two masters of the genre, reading the dark and gritty streets and ploughing through the murky dark of the countryside.
David Torrans established No Alibis Bookstore in 1997. Initially specialising in the selling of a wide variety of Crime Fiction, he has recently expanded into pubishing with the creation of No Alibis Press in 2017.
Anthony Quinn is the author of eight novels, the latest of which is The Listeners, published in December, 2018. His debut novel, Disappeared, was picked up by the Daily Mail as its Crime Novel of the Year, and by The Times as one of the Best Books of the Year. He lives in Co. Tyrone with his wife and four children.
Gerard Brennan recently earned his PhD in Creative Writing from Queen's University Belfast. His publishing credits include Undercover (2014), Wee Rockets (2012) and The Point (2011). In 2012, he was winner of the Spinetingler Award for Best Novella in 2012. His most recent novel is Disorder, published by No Alibis Press in 2018.
Patrons Please Note:
Patrons booking before 4th October will automatically receive a 10% discount off the admission price.
Full Price: £7.00 Discounted Price: £6.30

Book Now