What's On
The Trial of James Craig Before The Court of History
Marketplace Theatre
028 3752 1821
07/11/2018
07/11/2018
Drama
available
Newpoint Players, Newry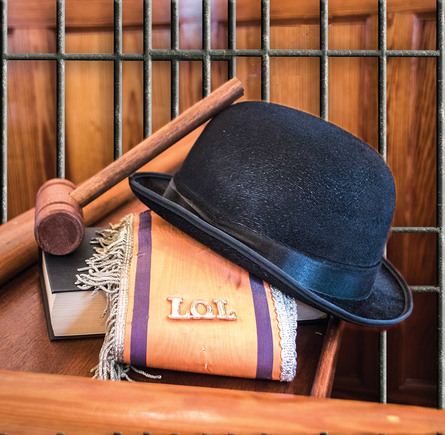 Wed 7 Nov | 8.00pm | £12.00 | £10.00 [conc]
Anthony Russell's imaginative play examines the role played by the Orange Order in the development of Ireland and Ulster over the last 400 years. Following on from last year's 'The Trial of Padraig Pearse', this new play is a wellresearched, politically balanced consideration of the major historical issues and events that have been a source of political and social conflict in Ireland.
In the 'Court of History', James Craig, Lord Craigavon, 'a man hewn from the rocks of Ulster', represents the Orange Order. Sir Edward Carson, the Irish Unionist leader defends him. The prosecutor is John Mitchel, an unrepentant, physical force Irish Republican.
As a witness, Thomas D'Arcy McGee, Irish Rebel and Canadian Patriot tells of the Orange Order's controversial, but ultimately positive, role in the creation of the Canadian Confederation. Mrs Elizabeth Crozier, a Presbyterian farmer's wife, relives the horror of the Altnaveigh massacre. All of the shades are aware of what has happened in Ireland since they entered the grave and comment accordingly. As with the 'Trial of P. H. Pearse' the audience|jury is asked to leave its prejudices at the door, to debate the issues as presented and to reach a verdict – guilty or not guilty.
This event takes place in our Studio Theatre with an unreserved, tiered seating layout.
Presented by one of Northern Ireland's leading amateur theatre groups
Book Now