What's On
Off Your Trolley – Starring Conal Gallen
Marketplace Theatre
028 3752 1821
10/11/2018
10/11/2018
Drama
available
Conal Gallen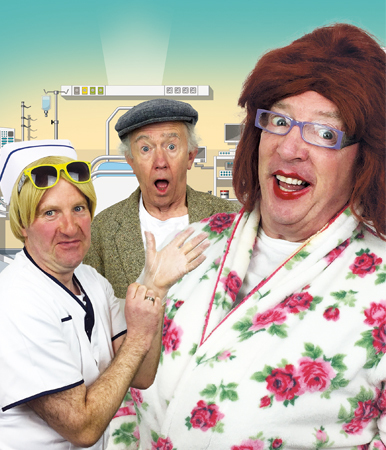 Father and son team, Conal and Rory Gallen have written, what is, without doubt, their funniest comedy play ever!
'Off Your Trolley' is a rip-roaring, laugh-a-minute tale of life in a hospital ward! It's packed with craic, confusion and constant laughter! Where the story leads? Nobody knows! Not even the other actors some nights, as in true Conal Gallen style he likes to throw in some new lines just to keep them on their toes! So why not join Bridie, Willie, Dick, Betty and the infamous Father 'Big Mad Micky' O'Reilly as they show us hospital life, as it has never been seen before. They'll have you in stitches from start to finish!
You'd have to be completely "off your trolley" to miss this hilarious brand new comedy play from the cream of Irish comedy! It certainly proves that laughter is still the best medicine!
This show is recommended for age 16+.
PLEASE NOTE THAT THERE IS A £1 PER TICKET BOOKING FEE FOR TICKETS PURCHASED ONLINE.
Book Now