What's On
WKPF 18: Spraoi san Amharclann
Marketplace Theatre
028 3752 1821
17/11/2018
17/11/2018
Folk/Traditional
available
William Kennedy Piping Festival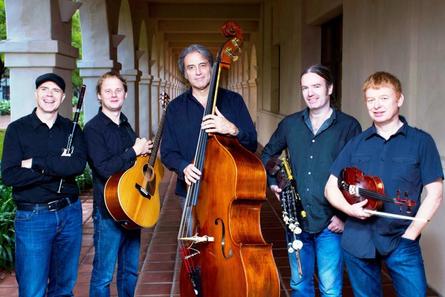 The 25th William Kennedy International Piping Festival
Over 4 hours of music on multiple stages featuring some legendary names as well as some of the most exciting new talent on the scene!
We are especially delighted to host a special one-off reunion gig with two of Ireland's most highly respected musicians – Paddy Keenan and Paddy Glackin. Both former members of the Bothy Band, they recorded a seminal album – 'Doublin' in 1979 which has become one of the most influential Irish traditional music albums. Other highlights include a return from supergroup Lúnasa, who have just released their latest album 'Cas' which features collaborations with Natalie Merchant and Mary Chapin Carpenter; festival favourites Ulaid will perform with local legend – Ríoghnach Connolly; while Gàidhlig buccaneers Dàimh will also be making another highly anticipated foray across the sea!
This event will take place in both the main auditorium and studio theatre with informal and impromptu performances also taking place in other parts of the theatre. Ticket price covers entry to the entire building.
Featuring:
Alan MacPherson & Frank Cassidy; Anxo Lorenzo, Ross Ainslie, Jarlath Henderson & Andy May (Galicia/Scotland/England/Ireland); Barry Kerr & Síle Denvir; Bradley Parker; Dàimh (Scotland); Double-Double (France/Ireland/Scotland); Dråm (Sweden); Lúnasa; Maeve MacKinnon, Finlay MacDonald & Ross Martin (Scotland); Paddy Keenan & Paddy Glackin; Seán Óg Potts, Mick O'Brien & Seán McKeon; Ulaid with Ríoghnach Connolly; And much more!
Book Now