What's On
Alternative Christmas Stories
Marketplace Theatre
028 3752 1821
13/12/2018
13/12/2018
Comedy
available
The MakeyUppers & Accidental Theatre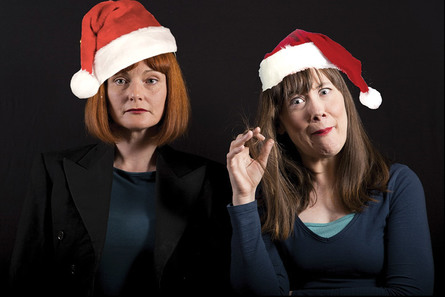 Thurs 13 Dec | 8.00pm | £11.00 | £9.00 [conc]
A Christmas antidote for grownups. With humour and horror in equal measure, this show is a shot of festive spirit with all the
trimmings, but not like you've experienced before. It's got all the seasons' favourites: a Panto, Nativity, an alternative carol
service, the Krampus, a wandering baboushka, and much more…
The comedy storytellers delve into the furthest recesses of the festive season from across the world, find strange and familiar traditions, and give them the skew-whiffed MakeyUpper makeover, which promises to be a hilarious, thought provoking, and novel take on the stories we may think we know so well.
This performance contains strong language and is recommended for age 16+.
This event takes place in our Studio Theatre with an unreserved, tiered seating layout.
Book Now