What's On
Lost In Translation – Film Screening
Marketplace Theatre
028 3752 1821
24/01/2019
24/01/2019
Film
available
The Market Place Theatre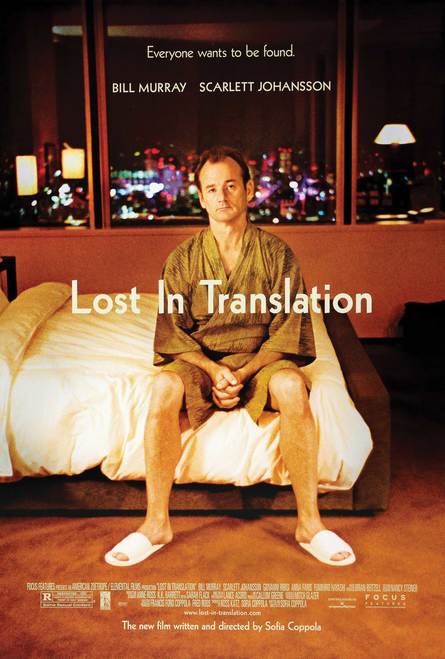 MARKET PLACE FILM SCREENINGS
New for 2019, we bring you the magic of the Big Screen.
Sit back and relax in the comfort of our Studio Theatre, and immerse yourself in a world of action, adventure, drama and romance.
Lost in Translation
Thurs 24 Jan | 8.00pm | £4.00
Dir: Sofia Coppola | 2003 | 102 mins | Certificate 15
A lonely, aging movie star named Bob Harris [Bill Murray] and a conflicted newlywed, Charlotte [Scarlett Johansson], meet in Tokyo. Bob is there to film a Japanese whiskey commercial; Charlotte is accompanying her celebrity-photographer husband. Strangers in a foreign land, the two find escape, distraction and understanding amidst the bright Tokyo lights after a chance meeting in the quiet lull of the hotel bar. They form a bond that is as unlikely as it is heartfelt and meaningful.
'102 wondrous minutes…A Triumph!' Empire «««««
'Terrifically funny, heartbreakingly sad and swooningly romantic' The Guardian
Contains moderate nudity and sexual references
Casablanca | Thurs 14 Feb
One of Holywood's most enduring, romantic tales
Gangs Of New York | Sat 9 Mar
Martin Scorsese's award-winning thriller
Jesus Christ Superstar | Sat 20 Apr
West End & Broadway rock opera about the life and death of Christ
Ida | Thurs 9 May
A heart-wrenching journey into the legacy of The Holocaust
These events will take place in our Studio Theatre with an unreserved, tiered seating layout.
Book Now