Marketplace Theatre
028 3752 1821
25/01/2019
25/01/2019
Drama
available
Kabosh Productions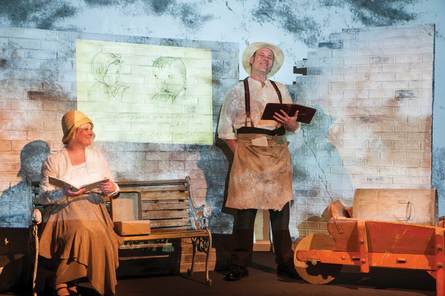 Fri 25 Jan | 8.00pm | £10.00 | £8.00 [conc]
'The Box' reveals the incredible story of Olive Swanzy, a nurse from Co. Down who served during World War I. During her time in service, whilst caring for those who were on the front lines of battle, Olive kept autograph books that documented her time and those she encountered.
For years these books lay forgotten in storage, hidden in a box in an attic in Rostrevor. When they were finally unearthed, their secrets were revealed. Within their covers were poems, jokes, comments, cartoons and sketches by wounded soldiers in Olive's care. Alongside her own beautiful paintings, these books tell a fascinating story of very real people during extraordinary times.
Watch as 'The Box' comes to life and tells the story of the men and women who placed their thoughts, hopes and dreams in the care of Olive's autograph books. There will be a post-show discussion.
This event takes place in our Studio Theatre with an unreserved, tiered seating layout.
Book Now