What's On
Is That Too Hot?
Marketplace Theatre
028 3752 1821
12/02/2019
12/02/2019
Drama
available
Joseph Rea Productions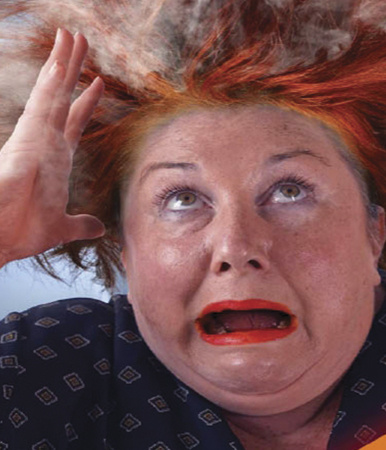 Tues 12 Feb | 8.00pm | £15.00
'Is That Too Hot?' is the hilarious sequel to the hit play 'I'll Tell My Ma' by Patricia Gormley. Follow the antics of your favourite characters Granny Eileen, Davina Carina and Chelsea Marie as they stumble their way through another year in their turbulent lives. There is humour in abundance touched with pathos, as the story, which is set in the local hairdressing salon, unfolds. Watch as they negotiate their way through the ups and downs of everyday life and listen as they share their hopes and fears with their mentor Olive, the owner of the salon. There will be laughter and tears in equal measure, and a very welcome twist to the tale at the end.
The amazing Christina Nelson will be back playing all your favourite characters. If you loved 'I'll Tell My Ma', then you are in for a real treat this winter with 'Is That Too Hot?'
Please note that there is a £1 per ticket booking fee for tickets purchased online.
Book Now