What's On
Villiers & The Villains | Paul Meehan
Marketplace Theatre
028 3752 1821
22/02/2019
22/02/2019
Singer/Songwriter
available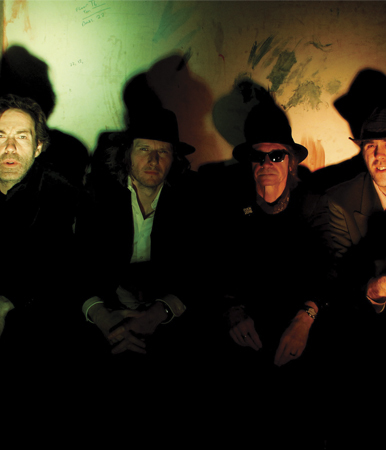 Fri 22 Feb | 8.00pm | £12.00
Join us for an evening of top quality music from two of the very, very best.
With their critically acclaimed new LP 'Music Confounds The Machines', garnering high praise from BBC Radio Scotland's Ricky Ross and BBC Radio Ulster's Ralph McLean, Villiers and The Villains continue their upward spiral with raw and raucous gigs at Electric Picnic, Stendhal Festival, and Crumlin Road Gaol. Old school rhythm, rock 'n' blues akin to The Band and Bob Dylan, these villains are proving they are ones to watch out for.
One of Ireland's finest guitar & banjo players, Paul Meehan recorded two albums and toured for seven years with, arguably, Ireland's leading traditional group 'Lúnasa'. He has collaborated with acts such as Altan, Natalie Merchant, At First Light and Brian Finnegan's Flook. Come along to hear what the NY Irish Echo called 'a new level of skill, sophistication and soul'.
Please note that there is a £1 per ticket booking fee for tickets purchased online.
Book Now