What's On
Ronnie Greer Blues Band & Ken Haddock
Marketplace Theatre
028 3752 1821
30/03/2019
30/03/2019
Blues Rock
available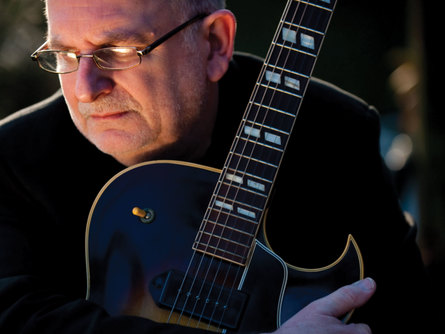 Blues guitar legend Ronnie Greer returns to The Market Place with his powerhouse band, featuring some of the finest musicians in the country, including Anthony Toner on guitar and vocals, and John McCullough on keyboards. Ronnie's distinctive guitar style, incorporating searing Chicago blues style licks with be-bop inspired jazz lines, has been critically acclaimed as world class.
Joining the band as special guest on this gig is Ken Haddock, without question, one of the most soulful and powerful vocalists we've ever had on these islands, an artist who really needs to be heard to fully appreciate the impact he imparts to an audience. Expect a night of blues, roots, soul and a little jazz-based music, performed with style and conviction by some of the best in the business.
'This is a magnificent band, of world class' Blues In Britain Magazine
'Proper blues from a proper bluesman' BBC Radio Ulster
This event takes place in our Studio Theatre with an unreserved, cabaret-style seating layout.
Book Now