What's On
The Illegals '25' Tour
Marketplace Theatre
028 3752 1821
27/04/2019
27/04/2019
Popular Music
available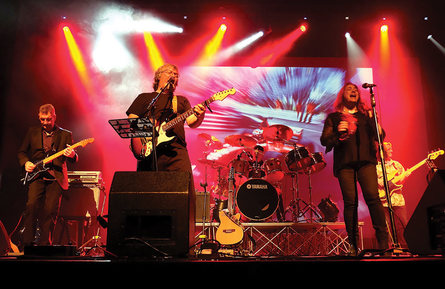 It's 25 years since The Eagles came back with the magical 'Hell Freezes Over' world tour, and Fleetwood Mac reformed their most successful line-up for President Bill Clinton. For 2019, The Illegals are putting a new show on the road to celebrate these two ground-shaking music events from the world's two most iconic rock bands.
Led by Niamh Kavanagh, she of the mesmerizing voice and mischievous spirit, The Illegals will take you on a journey for three hours of soulful harmonies, exciting riffs, blistering guitars and unforgettable songs.
Songs like  'Last Resort', 'Go Your Own Way', 'Life In The Fast Lane', 'Don't Stop', 'Love Will Keep Us Alive', 'The Chain' and 'Hotel California', and many others, all in celebration of two of the greatest rock bands of all time who have sat at the top of the billboards for over 40 years.
The best of two legendary bands in one night? It's almost too good to be true.
'Niamh is outstanding – The Rolls-Royce of Irish Rock' RTE
'Simply Stunning' The BBC
Book Now