What's On
Ida – Film Screening
Marketplace Theatre
028 3752 1821
09/05/2019
09/05/2019
Film
available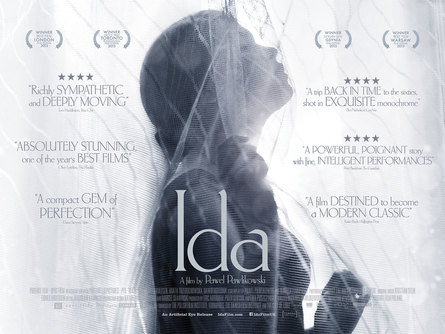 Dir: Pawel Pawlikowski | 2014 | 82 mins | Certificate 12
In Polish with English subtitles.
From acclaimed director Pawel Pawlikowski (Last Resort, My Summer of Love) comes Ida, a poignant and powerfully told Polish drama about 18-year-old Anna, a sheltered orphan raised in a convent, who is preparing to become a nun when she discovers that her real name is Ida and her Jewish parents were murdered during the Nazi occupation. This revelation triggers a heart-wrenching journey into the haunting legacy of the Holocaust and the realities of postwar Communism.
Winner of the Academy Award for Best Foreign Language film in 2015.
'Pawlikowski's Masterpiece' The Guardian *****
'A Masterwork…eerily perfect' The Telegraph *****
Book Now