What's On
Fairport Convention
Marketplace Theatre
028 3752 1821
23/05/2019
23/05/2019
Folk/Traditional
available
David Hull Promotions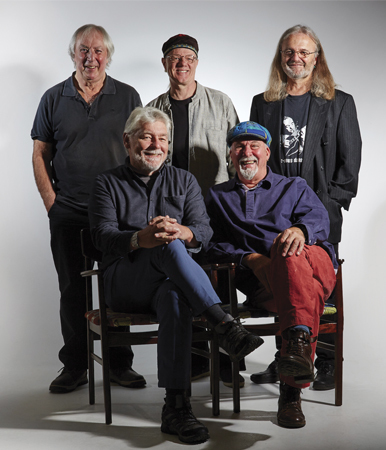 Thurs 23 May | 8.00pm | £25.00
Fairport Convention has been making great music for over fifty years. Credited with originating British folk-rock music, the band has been through many changes, but the current members retain a passion for live performance.
This year's tour will feature a mix of long-established Fairport favourites and newer material from their most recent album 50:50@50 celebrating their Golden anniversary. The concerts will also feature an opening performance by the wonderful Irish singer | songwriter sibling duo, The 4 Of Us.
Fairport Convention has attracted critical acclaim, having won a coveted BBC Lifetime Achievement Award, as well as Radio 2's 'Most Influential Folk Album of All Time'. Whether you are a long-time fan or a newcomer to their music, an evening with Fairport Convention is sure to surprise and delight you.
'Vigorous and confident…the music leapt around the room' The Mirror
Please note that there is a £1 per ticket booking fee for tickets purchased online.
Book Now