What's On
Caught On The Hop
Marketplace Theatre
028 3752 1821
24/05/2019
24/05/2019
Drama
available
Glen Theatre Group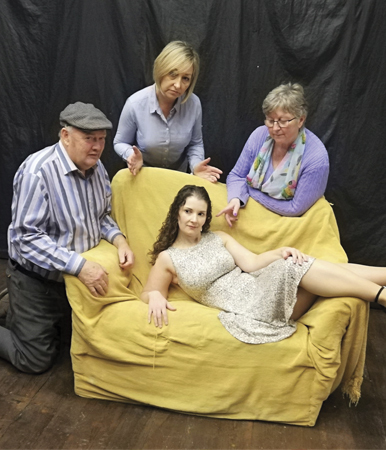 Fri 24 May | 8.00pm | £11.00 | £9.00 [conc] 
When impressionable Phil announces to his good friend George that he has fallen for a girl on the top of a 49 bus, George is not surprised. Such affairs have happened and blown over many times before. But he is surprised when he learns that Phil intends to divorce his wife Maggie and go to live with his new girlfriend in the house next door! However, friends being friends, the obliging George is persuaded to lend a helping hand, thus setting in motion the most frenetic confusion of mistaken identities.
Presented by one of Ireland's leading amateur theatre groups
Please note that there is a £1 per ticket booking fee for tickets purchased online.
Book Now