What's On
Mr Smith Goes To Washington
Marketplace Theatre
028 3752 1821
04/07/2019
04/07/2019
Film
available
The Market Place Theatre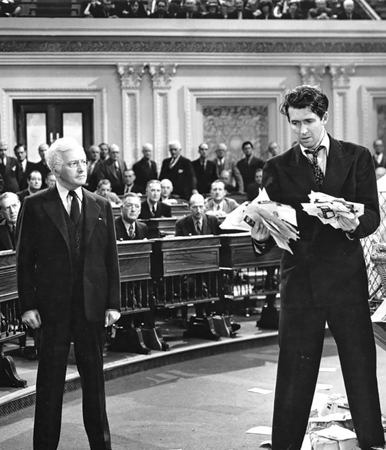 Thurs 4 July | 8.00pm | £4.00 | Dir: Frank Capra | 1939 | 129 mins | Certificate PG
Jean Arthur, James Stewart and Claude Rains star in Frank Capra's 'Mr. Smith Goes To Washington', the award-winning 1939 classic about an idealistic, small town American senator who heads to Washington D.C. and suddenly finds himself single-handedly battling ruthless politicians out to destroy him. Receiving a total of eleven 1939 Oscar nominations [including Best Picture and Best Director], and
winning one [Best Writing, Original Story], this classic is considered one of Capra's, Stewart's and Columbia's finest films.
Warning: Contains newsreel footage of wartime violence and some mild bad language.
This event takes place in our Studio Theatre with an unreserved, tiered seating layout.
Book Now