What's On
Brendan Galileo For Europe
Marketplace Theatre
028 3752 1821
22/07/2019
22/07/2019
Drama
available
John Hewitt Society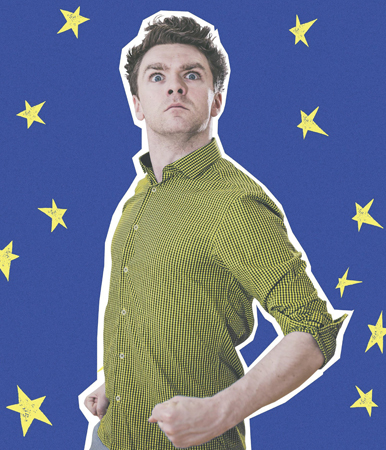 Mon 22 July I 8.00pm I £13.00
Double Bill Ticket Offer: £22.00 when booking both 'Brendan Galileo For Europe' and 'To Hell In A Handbag' [23 July] – tickets must be booked at the same time
Brendan Galileo is determined to make his mark on Irish political life and save the local school of music from being converted into apartments for racehorses, by joining the ranks of the European Parliament. However, with his voice so lost in a sea of tribal bureaucracy, he must take drastic action to improve his public profile. He must represent his country in the most vicious diplomatic catfight in the continent, the Eurovision Song Contest. A hilarious new play by Fionn Foley about keeping your integrity at the world's foremost convention of kitsch.
Winner of the 'Best Performer' and 'Bewley's Little Gem' awards at Dublin Fringe Festival 2018, the show travels to the Edinburgh Fringe Festival this August.
'Foley's performance is irresistible' The Irish Times
'Foley brings both energy and charm to a finely honed solo performance' The Sunday Times
Please note that there is a £1 per ticket booking fee for tickets purchased online.
Book Now