Marketplace Theatre
028 3752 1821
03/08/2019
03/08/2019
Drama - Comedy
available
Belvoir Players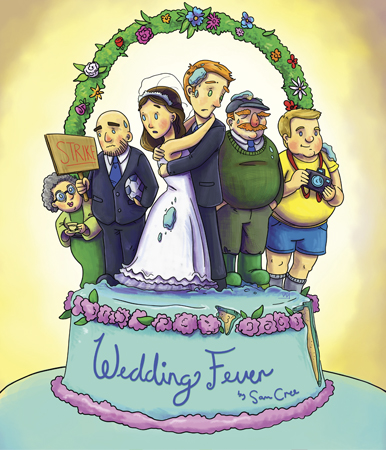 Sat 3 August | 8.00pm | £12.00 | £10.00 [conc]
The ever-popular Belvoir Players return for their now legendary Summer Theatre tour with the riproaring Sam Cree comedy, 'Wedding
Fever'.
Wedding fever is gripping the Galbraith household. Myra, daughter of football fanatic Alec, is due to marry canny countryman Dennis
Hall. His farmer parents come to town to meet their prospective inlaws and, as if this was not enough, American relations descend on the
household.
To add further confusion, railway worker Alec is involved in a strike, son Davy has been in an accident and nosey neighbour Emily Beattie constantly gets in everyone's way.
EXPECT THE USUAL SAM CREE MAGIC FROM START TO END.
Book Now