What's On
Wine V Cider Dinner
Crannagael House
20/09/2019
20/09/2019
available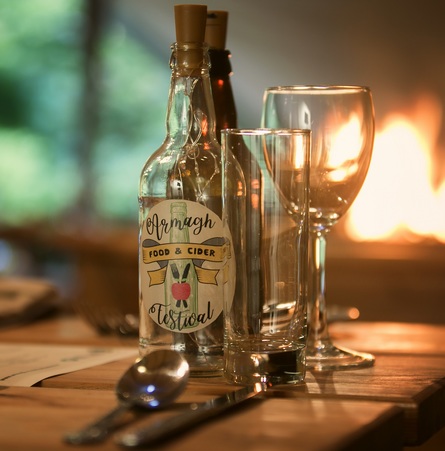 7.30pm – 11.30pm | £50.00 | Crannagael House, Ardress

Wine paired with food is an obvious choice, but at this evening event set amongst the apple orchards of County Armagh, we encourage you to challenge your palate. Local cider producers and wine maker, Alex Graffard founder and owner of Henri Champliau winery in Burgundy will explain their rationale for pairing the selected ciders and wines to each of the specially curated courses, as prepared by Simon Dougan from The Yellow Door Deli. You can decide whether the cider or wine matches each course best. The evening will conclude with musical entertainment.
Free return shuttle bus transport from Portadown and Armagh available on request. Stops at Richhill, Loughgall and Moy. To book transport please contact Denise Phillips denise.phillips@marketplacearmagh.com
Tel + 44 (0) 2837529600 ext 3435 Transport subject to availability last date for booking Monday 16th September.
Book Now