What's On
Vegetarian Tasting Menu from The Gardens
Crannagael House
22/09/2019
22/09/2019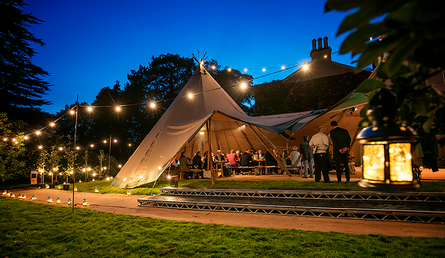 Vegetarian Celebration
Crannagael House is a stunning Georgian House set in rolling Co Armagh countryside. From their estate gardens owners Jane & John Nicholson grow amazing fruits, vegetables, herbs, leaves, roots and shoots.
September is a great time of the year for produce, berries are still fruiting, the orchards are leaden with apples, pears and plums. Roots are fully grown, squashes are plumping up. Legumes and tomatoes are at their peaks and wild mushrooms are popping up under trees after Autumn showers.
With all this in mind there is no better time of the year than September to make the humble vegetable the star of the show. We have created a vegetarian menu around what is in season from Jane and Johns gardens, perfectly paired with wine matched to each course.
Dinner is served in a teepee marquee set in the Crannagael House estate overlooking the orchards and gardens.
Book Now