What's On
Purple Infusion-Halloween Movie Day-Beetle Juice
Johnston Building, Shambles Yard
26/10/2019
26/10/2019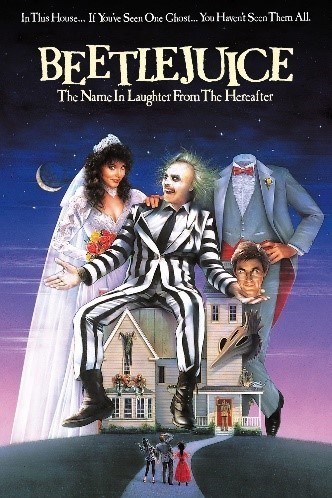 To celebrate Armagh City Centre being granted Purple Flag status, a number of events have been organised, kicking off the a 'Halloween Movie Day' in the Johnston's Building on Saturday, 26th October 2019.
So come along wrapped up warm, sit back, relax and enjoy your chosen 'scary' movie.  Hot drinks can be purchased on the night. However, why not pop over to Macari's at 5 Lower English Street, Armagh to purchase your 'Movie Goodie Bag' beforehand.
All children under the age of 16 must be supervised.
The demonic comedy that put acclaimed film director Tim Burton firmly on the map. The Maitlands (Geena Davis and Alec Baldwin) are a happy couple who, when killed in a car crash, return as ghosts to their beloved home to wreak havoc on the ghastly yuppie family who have moved in. Being novices at haunting, their efforts go unnoticed by the house's new inhabitants except Goth daughter Lydia (Winona Ryder), who doesn't mind one bit. At their wit's end, the ghostly couple call on a despicably disgusting demon named 'Beetlejuice' (Michael Keaton) for help.

Book Now