What's On
Film Screening: Psycho
Marketplace Theatre
028 3752 1821
31/10/2019
31/10/2019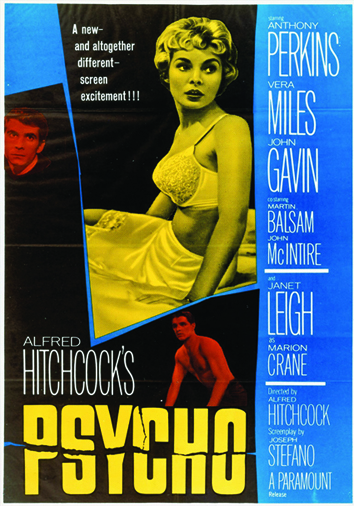 DIR: Alfred Hitchcock | 1960 | 109 MINS | Certificate 15
Thurs 31 Oct | 8.00pm | £9.00 [includes Green Lady cocktail]
Join us this Halloween, if you dare, for the mother of all thrillers!
Phoenix office worker Marion Crane is fed-up with the way life has treated her. She has to meet her lover Sam in lunch breaks and they cannot get married because Sam has to give most of his money away in alimony. One Friday, her employer trusts Marion to bank $40,000. Seeing the opportunity to take the money and start a new life, Marion leaves town and heads towards Sam's California store. Travelling on the back roads to avoid the police, she stops for the night at the ramshackle Bates Motel and meets the polite but highly-strung proprietor Norman Bates, a young man with an interest in taxidermy and a difficult relationship with his mother.
Warning: Contains strong violence
This event takes place in our Studio Theatre with an unreserved, tiered seating layout.
Book Now