What's On
Film Screening: White Christmas
Marketplace Theatre
028 3752 1821
12/12/2019
12/12/2019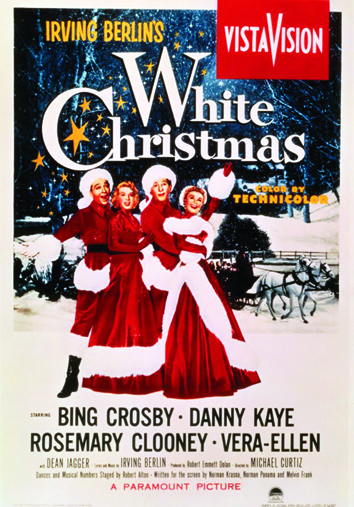 [DEMENTIA FRIENDLY SCREENING]
Dir: Michael Curtiz | 1954 | 115 MINS | Certificate U
Thurs 12 Dec | 11.00am | £2.00 [includes tea | coffee and biscuits]
These screenings are open to all, but have been tailored with care, attention and insight, to be accessible for people living with dementia.
Two talented song-and-dance men [Bing Crosby and Danny Kaye], team up after the war to become one of the hottest acts in show business. One winter, they join forces with a sister act [Rosemary Clooney and Vera-Ellen] and trek to Vermont for a white Christmas.
The real adventure starts when Crosby and Kaye discover that the inn is run by their old army general who's now in financial trouble, and the result is the stuff dreams are made of.
Book Now