What's On
Film Screening: The Dead
Marketplace Theatre
028 3752 1821
20/12/2019
20/12/2019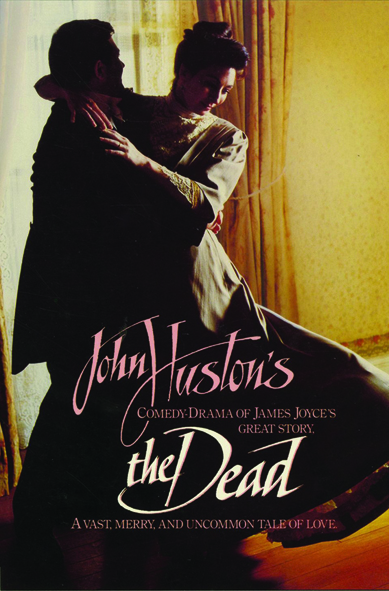 Dir: John Huston | 1987 | 83 MINS | Certificate U
Fri 20 Dec | 8.00pm | £8.00 [includes hot whiskey or port]
John Huston's last film is a labour of love at several levels. It's an adaptation of perhaps one of the greatest pieces of English-language literature by one of Huston's favourite authors, James Joyce; a love letter to the land of his ancestors and the country where his children grew up; and the chance to work with his screenwriter son Tony and his actress daughter Anjelica.
The film is delicate and unhurried, detailing a Christmas dinner at the house of two spinster musician sisters and their niece in turn-of-the-century Ireland. Among the visiting attendees are the sisters' nephew Gabriel Conroy and his wife Gretta. The evening's reminiscences bring up melancholy memories for Gretta concerning her first, long-lost love when she was a girl in rural Galway. Her recounting of this tragic love to Gabriel brings him to an epiphany: he learns the difference between mere existence and living.
This event takes place in our Studio Theatre with an unreserved, tiered seating layout.
Book Now