What's On
Beatles: The Studio Years
Marketplace Theatre
028 3752 1821
18/01/2020
18/01/2020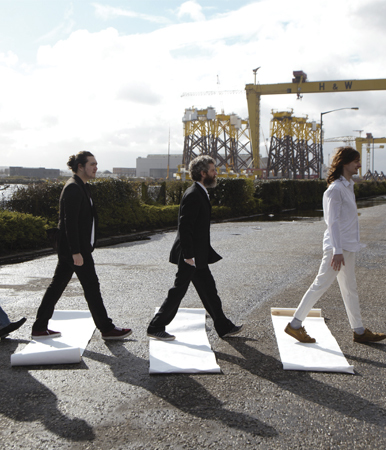 Sat 18 Jan | 8.00pm | £16.00 | £25.00 for 2 tickets when booked by 24 Dec 2019
The Beatles stopped performing live concerts in 1966, entering what is known as 'The Studio Years'. These were some of their most creative years, during which time they released such iconic albums as 'Sgt. Pepper's Lonely Hearts Club Band', 'The White Album', 'Abbey Road' and 'Let It Be'. Join us on a journey through the music from this exciting period in the history of one of the biggest bands of all time.
A 9-piece band of multi-instrumentalists will passionately recreate all the classic Beatles hits including 'All You Need Is Love', 'Hey Jude', 'Here Comes The Sun', 'While My Guitar Gently Weeps' and 'Lucy In The Sky With Diamonds', as well as some hidden gems that showcase The Beatles absolute mastery of songwriting.
Please note that there is a £1 per ticket booking fee for tickets purchased online.
Book Now