What's On
Capturing The Moment – How To Take A Decent Photo
Marketplace Theatre
028 3752 1821
18/02/2020
18/02/2020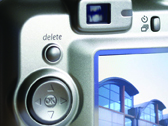 Tues 18 Feb – Tues 10 March [4 weeks] | 6.30pm – 8.30pm | £42.00 & £37.00 [conc] | This workshop will take place at AmmA Centre
A four-night photography course that will have you taking amazing pictures with any camera – smartphone, compact, SLR or Bridge. Learn the secrets of the pros in an active and lively environment.
Each week will look at a different aspect of photography, which participants can then explore and experiment with in between classes. Subjects will include framing, proportion, lighting, photographing subjects including landscape, people and portraits, action photography, night shots, still life and abstract forms.
The first part of each class is devoted to reviewing the shots taken since the previous week. The second segment is aimed at the photography topic of the evening, while also teaching you the fundamental techniques of photography.
The third and final part of each class focuses on the computer side. We use fantastic free software [Windows and Mac], which organises your photos and gives you the ability to correct and edit your photos, create slide shows and upload them to print straight from the software.
Please bring all associated leads for your camera to connect to a computer.
Max No: 10 suitable 16+ | Tutor: Orlaith Cullinane
Please note that there is a £1 per ticket booking fee for tickets purchased online.
Book Now