What's On
The Trial Of Thomas D'Arcy McGee Before The Court Of History
Marketplace Theatre
028 3752 1821
21/02/2020
21/02/2020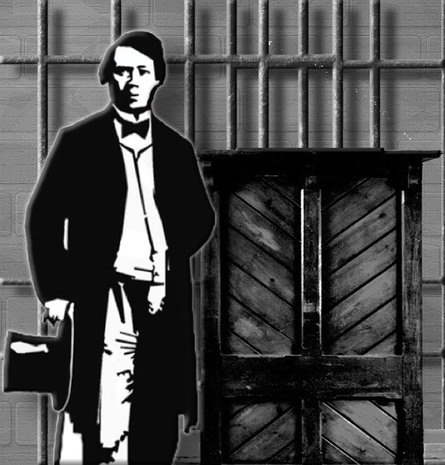 Fri 21 Feb | 8.00pm | £12.00 | £10.00 [conc]
In Canada, Carlingford's Thomas D'Arcy McGee [1825- 1868] is revered as the founding father of the country. In Ireland, he is either unknown or reviled as a traitor – a republican-turned-colonial loyalist. In this imaginative play, written by Anthony Russell, Thomas D'Arcy McGee, Irish rebel and Canadian patriot is called from the grave to answer, in the Court of History, the charge that he committed treason against Ireland and her people.
Monaghan's Sir Charles Gavan Duffy, the former Prime Minister of Victoria, is the defence lawyer who defends Thomas D'Arcy McGee against the charge of treason. The prosecutor is Newry's John Mitchel, an unrepentant physical force republican from Young Ireland. Both lawyers have returned from the grave for the occasion. John A. Macdonald, the first Prime Minister of the Canadian Confederation, whose reputation is now tarnished because of his treatment of the first nations, is called as a witness for the prosecution. McGee's long suffering and loyal wife, Mary Teresa Caffrey is called as a witness for the defence. All of the ghosts are aware of what has happened in the world since they entered the grave and comment accordingly. The audience is the jury and the protocol of an earthly court loosely applies.
The award-winning Newpoint Players, directed by Donal O'Hanlon, present this humorous, historical fantasy.
This event takes place in our Studio Theatre with an unreserved, tiered seating layout
Book Now