What's On
Introduction To Leather Work: Make & Decorate A Leather Belt
Marketplace Theatre
028 3752 1821
22/02/2020
22/02/2020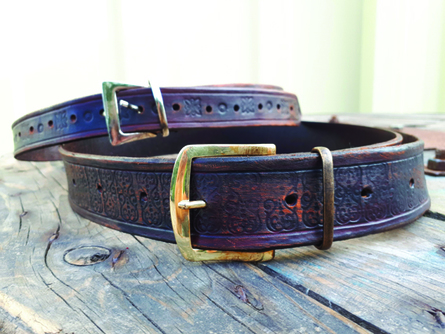 Sat 22 Feb | 10.00am – 4.30pm | £35.00 | This workshop woill take place at Armagh County Museum
Turn a piece of raw leather into a beautiful and unique hand tooled and dyed belt under the expert guidance of milliner, costume fabricator and textile artist, Enda Kenny.This workshop, with demonstrations, will teach you how to handle and cut tooling leather, add designs and decoration to the leather's surface. Hand dye a leather belt and learn how to care for leather. You will complete your bespoke belt by adding a buckle for a good fit.
All materials and tools will be supplied. Please bring an overall, apron or old shirt to protect clothing from leather dyes and pigments.
Max No: 8 | Suitable for age 16+ | Tutor: Enda Kenny
Please note that there is a £1 per ticket booking fee for tickets purchased online.
Book Now