What's On
Cupcake Bath Bomb Workshop [5-10 yr olds]
Marketplace Theatre
028 3752 1821
29/02/2020
29/02/2020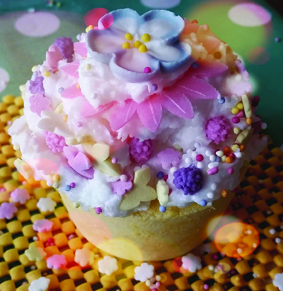 Sat 29 Feb | 10.30am – 12.15pm [suitable for 5-10 yrs] | 1.15pm – 3.00pm [suitable for 11-15 yrs] | £13.00 | This workshop will take place at Armagh County Museum
Come along and learn how to create your very own Cupcake Bath Bomb using the finest cosmetic ingredients. Imagination is required as you create the fizzy base, pipe the secret topping with a piping bag and decorate with an array of pretty toppings. Your finished masterpiece will be placed in a pretty polka dot case and carried home in a protective dome. The only thing you have to decide is it just too pretty to use in the bath?
Children aged 5 and 6 should be accompanied by an adult [adult free of charge]. Please note only the child will make a bath bomb.
Max No: 15 per workshop | Tutors: Bath Fizz Melt NI
Please note that there is a £1 per ticket booking fee for tickets purchased online.
Book Now