What's On
Songs From Ireland
Marketplace Theatre
028 3752 1821
06/03/2020
06/03/2020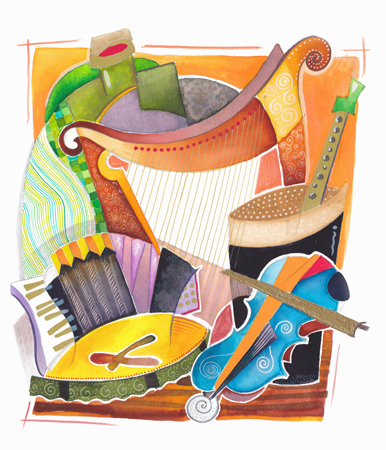 Fri 6 Mar | 8.00pm | £10.00

Isoceles, Pat Abernethy and Dave Marsden, return to their Irish roots for this intimate, musical evening. You can expect some well-known songs, some you may never have heard of, but they will all reflect the Irish spirit in its many forms – nostalgia, romance, emigration, politics, sentimentality, loss, regret, and humour. The songs have been selected because they say something that resonates with Pat and Dave musically and lyrically. Between songs you will be regaled with stories from their days in Ireland.
The song selection will include those either written or sung by the likes of Paul Brady, Tommy Makem, The Furey Brothers, Christy Moore, Thomas Moore, Brian Kennedy, Bagatelle, Pete St John, Shane McGowan, Phil Coulter, Mary Black, Jimmy McCarthy, Van Morrison, Val Doonican, Richard Thompson, Dolores Keane, Christie Hennessy, Horslips, Johnny McEvoy and more.
'An exceptional gift' The Scotsman
This event takes place in our Studio Theatre with an unreserved, tiered seating layout
Please note that there is a £1 per ticket booking fee for tickets purchased online.
Book Now