What's On
Get To Know Your SLR Or Bridge Camera
Marketplace Theatre
028 3752 1821
07/03/2020
07/03/2020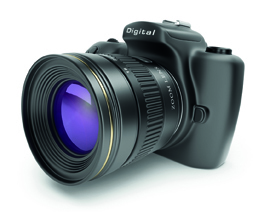 Sat 7 March | 10.00am – 4.00pm | £25.00 & £20.00 [conc] | This workshop will take place at the AmmA Centre
This course will introduce you to the world of digital SLR photography. Moving from a point and shoot digital camera to a digital SLR camera can be a daunting challenge. This course aims to make that transition a little easier. You will be introduced to the theory behind both how the camera works and how to manipulate the settings to get your desired effect. Topics that will be covered are photo composition, understanding light, ISO, aperture and shutter speed. Practical experiments will help illustrate the topics covered and help to move you away from the automatic mode and onto some manual settings!
Please note participants should bring with them all associated leads for their own camera to connect to a computer. The workshop will take place at the AmmA Centre adjacent to the Market Place Theatre
Max No.10 | Suitable for 16+ | Tutor: Orlaith Cullinane
Please note that there is a £1 per ticket booking fee for tickets purchased online.
Book Now