What's On
Celebrate St Patrick 2020
St Patrick's RC Cathedral
07/03/2020
07/03/2020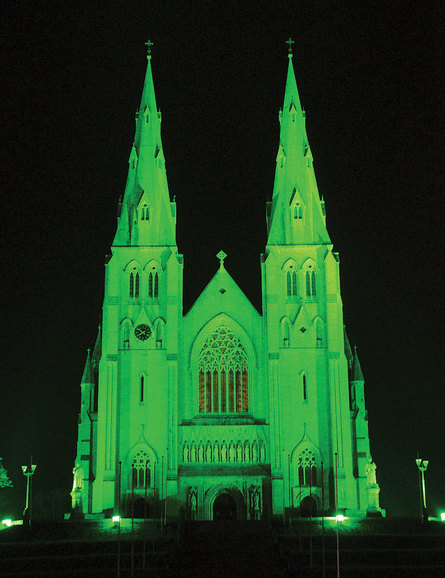 Saturday 7th March 2020 | 8.00pm – 10.30pm | £5.00 | Book Online
Join composer and presenter John Anderson as he conducts a celebratory and reflective event honouring our patron saint. Taking place in the magnificent setting of St Patrick's Roman Catholic Cathedral, choirs from across the island ad further afield unite in a unique evening of music and spoken word.
This is an exciting mix of words, music and dance, traditional and classical, ancient and modern, the reflective and exuberant, sacred and secular, all combining to make this a very special evening.
Come along and celebrate our natural saint with this uplifting, happy occasion dedicated to the true meaning of his life and legacy.
A limited number of audience places are available.
Please note these seats may have restricted views and that this event may be recorded for future broadcast and marketing purposes. 
Book Now