Marketplace Theatre
028 3752 1821
13/03/2020
13/03/2020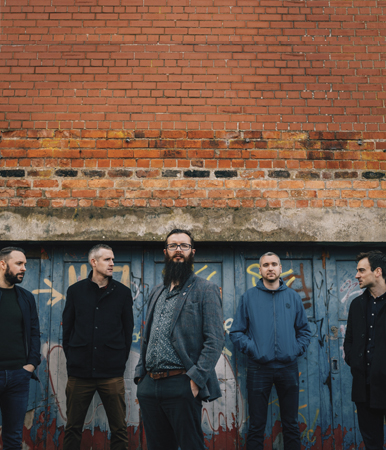 Fri 13 Mar | 8.00pm | £13.00

The Rapparees, a 5-piece folk and traditional band, are about as exciting an act as you're likely to encounter on the circuit. Their unique brand of folk music combines vocal harmonies with lashings of fiddle and banjo, which will have audiences on their feet singing and dancing along. They arrive at The Market Place with a bang, with their new album 'Recharged'. Join us for an evening of foot stomping belters and heart-warming ballads.
The line-up features Joe McKeague, one of Ireland's finest ballad singers, perfectly complimented by the rousing voice of his cousin Gerard McNeill. Kevin Mawdsley's charismatic on-stage presence on fiddle mirrors talented guitar and banjo player Conor McCaffrey. Conor adds to Gerard's songwriting to give the band a contemporary feel. Four-time All-Ireland bodhrán champion and accordion Steven Flanagan completes the band's festival feel.
This event takes place in our Studio Theatre with an unreserved, cabaret-style seating layout
Please note that there is a £1 per ticket booking fee for tickets purchased online.
Book Now