What's On
The Ulster Orchestra – Beethoven @ 250
Marketplace Theatre
028 3752 1821
26/03/2020
26/03/2020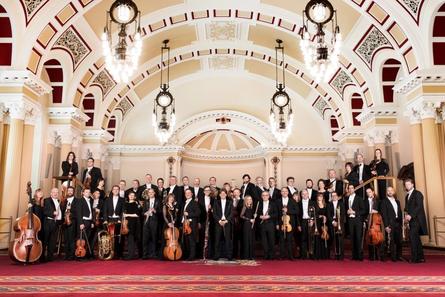 The Ulster Orchestra: Beethoven @ 250
Beethoven          Overture: Egmont
Nielsen               Clarinet Concerto
Amy Rooney       IX
Beethoven          Symphony No. 4
Moritz Gnann     Conductor
Mark Simpson    Clarinet
Nielsen's Clarinet Concerto is a sparky, stormy work, with snare drum rolls challenging and goading the soloist to ever-greater heights of virtuosity. Clarinettist Mark Simpson shot to fame when he won BBC Young Musician of the Year in 2006 playing the Nielsen Concerto, and it is a work that he still plays with a deep personal attachment.
Alongside this we showcase a new work by up-and-coming Northern Irish composer Amy Rooney, and, marking his 250th birthday year, the concert opens and closes with Beethoven.
The Overture to Egmont is quintessential Beethoven, with its stately opening that builds to a thrilling, powerful finale.
Symphony No. 4 was famously described by Schumann as 'a slender Grecian maiden between two Nordic giants [the Third and Fifth Symphonies]' and is energetic and sunny, with a slow movement so lovely that Berlioz believed it had been written by the Archangel Michael and not a human at all!
Book Now