What's On
One Night With You
Marketplace Theatre
028 3752 1821
13/03/2021
13/03/2021
£21.50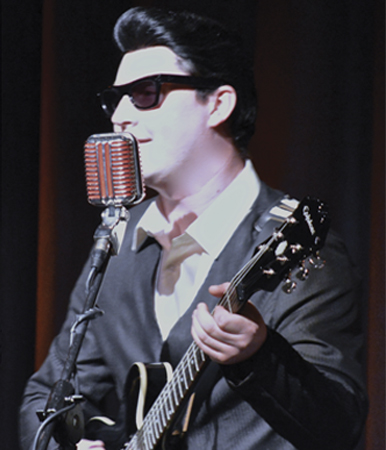 Sat 13 Mar 2021 | 8.00pm | £21.50
Back by popular demand, 'One Night With You' is a two-hour, feel-good uplifting show, that will take you down memory lane with the hits of three of Rock 'n' Roll music's greatest icons; Buddy Holly, Roy Orbison & Elvis Presley! Featuring all the hits to have you dancing in the aisles, from 'It Doesn't Matter Anymore', 'I Drove All Night', 'Shake, Rattle & Roll', 'Teddy Bear', and 'That's All Right Mama', to name but a few!
All three performers are worth buying a ticket to see in their own right but all three together make for a powerful musical evening full of nostalgia and fun! Featuring Marc Robinson with his Stratocaster Guitar, Darren Page with his dark glasses, and Steve Halliday with all the moves of the king himself!
An evening of pure nostalgia! Will rock 'n' roll ever die? That'll be the day!
Book Now