What's On
The Illegals The 'Live Tour' Tour
Marketplace Theatre
028 3752 1821
08/10/2020
08/10/2020
£17.50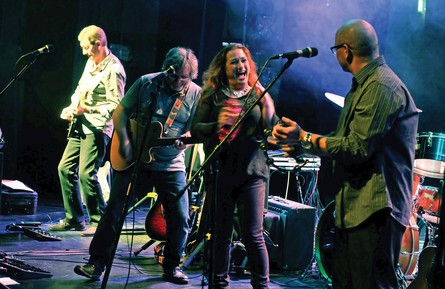 Thurs 8 Oct | 8.00pm | £17.50
Let us take you back to 1980: you had your Rubik's Cube for Christmas, Mount Saint Helen's erupts, The Undertones are demonising their Perfect Cousin and… Eagles and Fleetwood Mac served-up two of the best live double-albums of all time.
Widely regarded as one of the best live tribute acts in the country, The Illegals are back at The Market Place in 2020 with their ever-popular classic-rock revival show replicating the sound of the world's two greatest rock bands.
Led by Niamh Kavanagh, she of the mesmerizing voice and mischievous spirit, The Illegals will take you on a journey for three hours of soulful harmonies, exciting riffs, blistering guitars and unforgettable songs.
The best of two legendary bands in one night – and a little more besides!
Songs like 'Hotel California', 'Go Your Own Way', 'Life In The Fast Lane', 'Don't Stop', 'Take It Easy', 'Say That You Love Me', 'Love Will Keep Us Alive', 'The Chain' and 'New Kid In Town'.
'Simply Stunning' BBC
Please note that there is a £1 per ticket booking fee for tickets purchased online.
Book Now