What's On
Summer Nuno Felted Landscape
Marketplace Theatre
028 3752 1821
08/08/2020
08/08/2020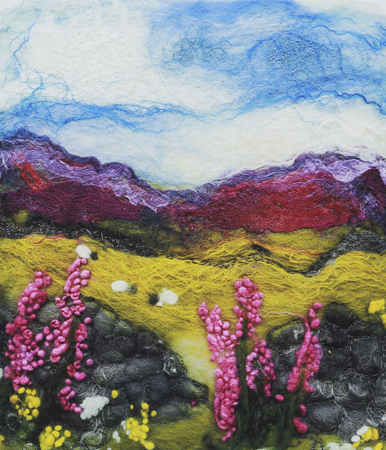 SUMMER NUNO FELTED LANDSCAPE
Sat 8 August | 10.00am – 4.00pm | £30.00
Join Caóilfíonn Murphy O'Hanlon as she guides you through the processes of wet felting to create your own beautiful felted landscape. Using a blend of wet felting and stitch, you will explore some nuno techniques with different blends of delicate wools, silks and stitch. Be it a rendition of your favourite summer memory, flowers, a vivid beach sunset or beautiful country landscape, you can bring your own image to use as a guide to create your unique piece of artwork,
All felting materials provided but participants should bring an image of choice to work from. One bath towel and small hand towel. Basic sewing kit with embroidery threads, seed beads and beading needle. Scissors, basin/plastic bowl.
Max No: 8 | Suitable for 16+ | Tutor: Caóilfíonn Murphy O'Hanlon [Cushla of Gullion]
Please note that there is a £1 per ticket booking fee for tickets purchased online.
Book Now