What's On
Pat Coldrick Guitar
Marketplace Theatre
028 3752 1821
30/01/2021
30/01/2021
£10.00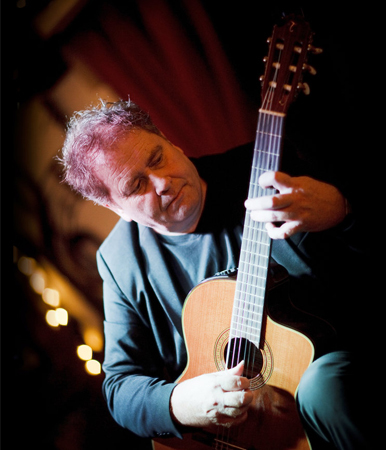 Sat 30 Jan '21 | 8.00pm | £10.00
After hugely successful 2019, including a
sellout show with the RTE Concert Orchestra in the National Concert Hall, Pat
Coldrick is taking to the highways and byways of Ireland for a series of
nationwide dates in 2020. 
Pat Coldrick is an Irish
classical guitarist and composer who has performed recitals in Europe, the USA and Russia. Pat has
been described as 'pushing the boundaries of classical guitar' with his musical
interpretations and compositions, and has made classical guitar exciting,
interesting and more accessible to music lovers in general. Through his
interpretation of music and by exploring and embracing new technologies, he
strives to enhance the dynamics of the classical guitar and bring his music to
a wider audience both at home and abroad.
Pat's
skillful and atmospheric connection with his audience is an art form in itself
and is in total contrast to other more formal classical performances. He has a
very easy going, laid back and unassuming approach and the approach to audiences
at his live shows is to entertain rather than educate.

'It doesn't happen that often where a player can offer
a programme of well known standards and include his own compositions the
stature of which easily stand up comfortably alongside these renowned items.' – Classical Guitar Magazine
Book Now