What's On
Inktense & Red Work – Painting & Embroidery Workshop
Marketplace Theatre
028 3752 1821
24/10/2020
24/10/2020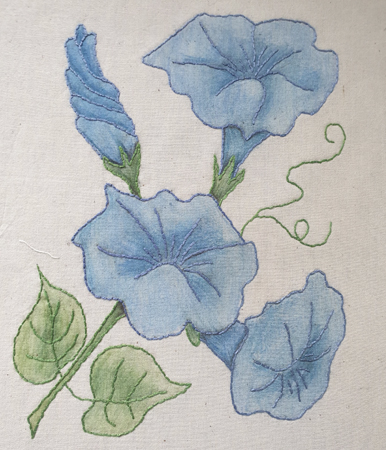 INKTENSE
& RED WORK – PAINTING & EMBROIDERY WORKSHOP
Sat 24 Oct | 10.00am – 4.00pm | £25.00
The latest trend now is to paint your fabric
using Inktense or watercolour pencils and then embroider around the painting to
bring it to life. This technique is so very simpleto
master, and you do not have to be an artist to create masterpieces. In this workshop,
you will learn the tips & methods used to paint your designs and then
finish them off with stunning red-work embroidery. Red work is the name
given for pictures, that are stitched with
thread. It was originally done with red thread but now many colours are used.
This embroidery is beautiful when finished and the stitches used are simple to
learn.

You will create a delightful wall hanging, which you can frame when the
design is finished.

Max: 8 | Tutor: Nancy Mooreland
Book Now