What's On
Gent's Tweed Necktie
Marketplace Theatre
028 3752 1821
14/11/2020
14/11/2020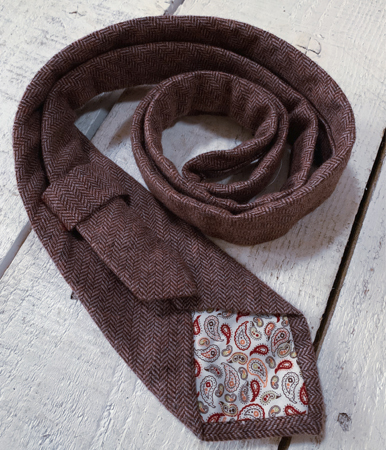 GENT'S TWEED NECKTIE
Bringing Old Style Tailoring into
the Modern Day
Sat 14 Nov | 10.00am – 2.00pm | £32.00 – with your own sewing
machine or £37.00 – with sewing machine rented (additional £5.00 per machine).
Stitching up a necktie is a great
beginners project. It's also a great opportunity to practise
both machine and hand sewing techniques. Whether you gents make the tie for
yourself or you ladies and gents want to gift your bespoke handmade tie to someone
else it is something that can be worn and appreciated forever. Choose your own
style of tweed.
Fabric,
pattern and materials all supplied. You
can bring your own sewing machine or the tutor can provide a sewing machine for
the duration of the class at an additional cost of £5.00 per machine made
payable upon booking.
Max: 8 | Tutor:
Angeline Murphy
Book Now