What's On
Christmas Bauble Wreaths
Marketplace Theatre
028 3752 1821
26/11/2020
26/11/2020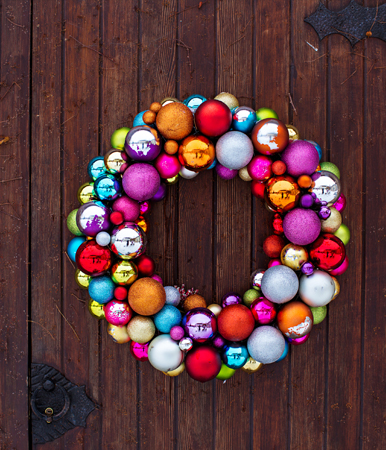 CHRISTMAS BAUBLE WREATHS
Thurs 26 Nov | |
£6.00pm – 9.00pm | £20.00
Come and make a
fabulous bauble wreath that will be the star of your Christmas decorations.
This is a very easy and relaxing project with stunning results. You will need
to bring baubles with you in the colour of your choice. The number and size you
will need depends on the size of wreath you will make. You may want to make two
small ones instead of one large wreath. For a small wreath, you will need to
use small baubles. For medium to large wreaths you will need to bring a variety
of sizes, small medium and large. You will need a minimum of 50 baubles,
depending on the size you want to make. If you have decorations or bows etc.
you would like to include please bring them along, although there will be
a variety of these provided along with your wreath base, pinecones, seasonal
decorations and bows. You will also need to bring a glue gun and glue sticks.
(These are available in the pound shops). If you would like these provided
please inform box office when booking. There will be an additional charge of
£6.00 for a glue gun and sticks.  If
using the small sticks you will need at least two packets, or 10-20 long sticks
(The bigger the wreath the more glue you need).
Max: 8 | Tutor: Wendy
Porter | Suitable for 16+
Book Now