What's On
Seasonal Gift Wrapping Ideas And Bespoke Labels
Marketplace Theatre
028 3752 1821
03/12/2020
03/12/2020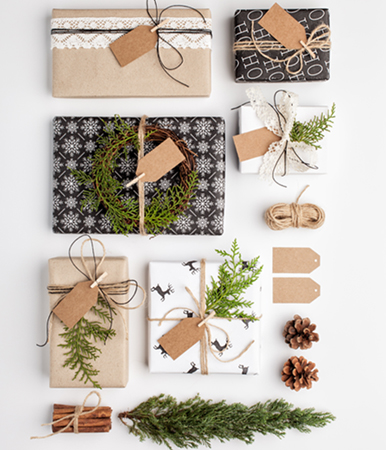 SEASONAL GIFT WRAPPING IDEAS AND BESPOKE LABELS

Thurs 3 Dec | 7.00pm – 9.00pm |
£15.00
Come and learn
how to wrap your gifts in a way that will be as exciting as the present
themselves. The first hour will be demonstrations of various techniques and
ideas of how to design your gift-wrapping and wrap your gifts with a
professional touch. Learn how stunning accessories can transform your gift-wrap
and make simple but stunning gift tags. During the 2nd hour of the class you can
try out what you have learnt to create a range of unique handmade gift wrapping
that will impress your family and friends. On the evening, you can bring along
any gifts you want to wrap.
All materials,
accessories and equipment provided.
Max: 8 | Tutor: Wendy
Porter | Suitable for 16+
Book Now