What's On
Christmas Wreath With The Posy Barn
Marketplace Theatre
028 3752 1821
10/12/2020
10/12/2020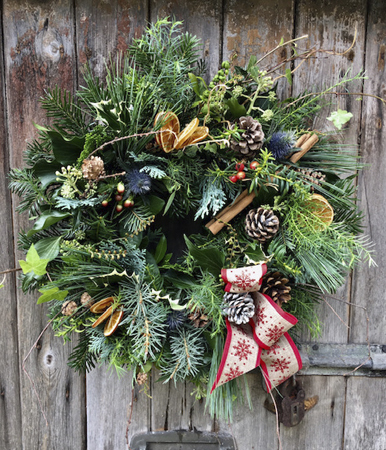 CHRISTMAS WREATH WITH THE POSY BARN
Thurs 10 Dec | 7.00pm –
9.30pm | £45.00
Join our Christmas Floral Wreath workshop taught by
experienced florist Kathryn Stafford from The Posy Barn. Working with a range
of mixed natural winter foliage and flowers on a 20" oasis wreath you will
learn the techniques to create a bespoke seasonal wreath with a professional finish.
During this class, you will learn many top tips for choosing, conditioning and
caring for flowers and foliage including some basic floristry skills. No
previous experience is necessary and all flowers, foliage's, seasonal accessories
and equipment are provided. Along with enjoying a relaxed, fun evening, you
will bring home a fabulous Christmas wreath to adorn your home or front door
and the skills to re-create it again and again.
Max No: 20 | Tutor: Kathryn Stafford – Posy Barn
Book Now